#The411: John Stamos Is A Dad!
John Stamos Is A Daddy!
John Stamos is a dad for the first time at 54! His wife Caitlin, 31, gave birth to a baby boy which they named Billy, after John's dad. Check out the birth announcement below!
Maren Morris Claps Back At Haters
Maren Morris was part of the somber opening to the 53rd ACM Awards in which she, Jason Aldean, Thomas Rhett, Miranda Lambert and Luke Bryan took a moment to acknowledge the Route 91 Harvest Festival shooting that took place in Vegas approximately 6 months prior.
A few outlets including Rolling Stone and RSCountry are saying the country music community didn't do enough to honor or acknowledge the victims and Maren Morris isn't having it. She clapped back on Twitter yesterday defending Jason Aldean and the entire community.
Backstreet Boy AJ McLean May Be Headed To Nashville
ET caught up with Backstreet Boy AJ McLean on the blue carpet before the ACM Awards on Sunday night where he couldn't stop gushing about potentially crossing over into country! "Doing that song with [FGL], "God, Your Mama, and Me," and then doing Crossroads, the Smooth Tour, just kind of being submerged in the whole Nashville scene, was so inspiring to me," he confessed. "And out of all genres, country is probably now one of my favorites. It's all about telling a story; every song is so relatable to anyone, but my goal is a little different. I want to come in and I want to disrupt country. I want to shift. I want to shake things up just like FGL did. So you guys are in for a treat." Eyes open people, we could have a country backstreet boy on our hands!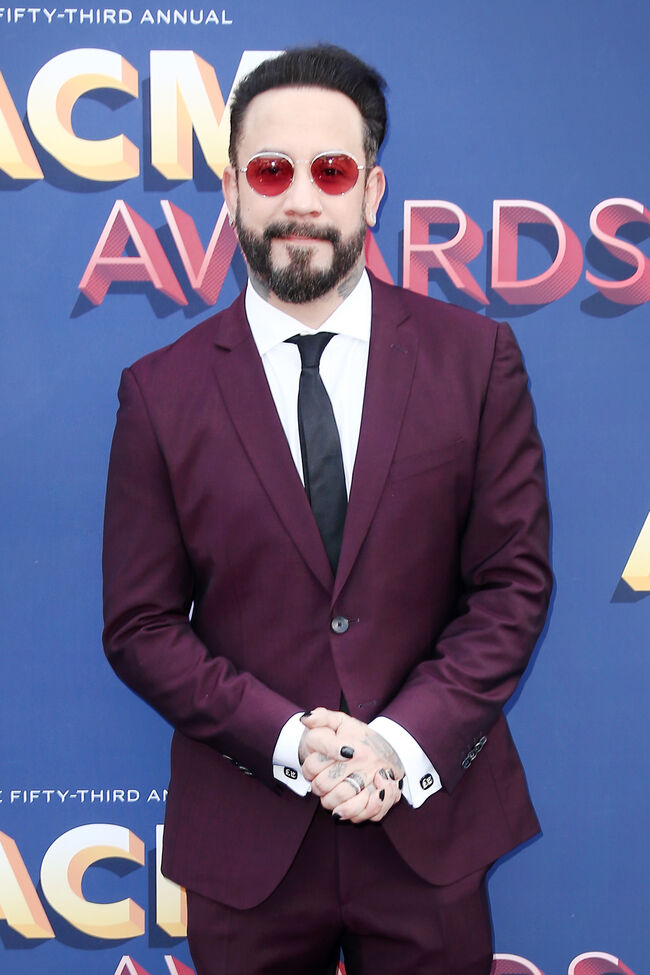 Khloe Kardashian Reveals Baby Name
When it comes to the Khloe Kardashian/Tristan Thompson cheating scandal we can't be sure of a lot. We do know a video surfaced of Tristan getting busy with women who were not Khloe at a hooka lounge and another video surfaced of him going into a hotel with another women but we don't really know what their status is or where they go from here. We do know however they've chosen the name True for their baby girl. Khlow revealed the name on her Instagram.