#The411: New Developments In Prince's Cause of Death
Prince Toxicology Report Shows 'Exceedingly High' Level of Fentanyl
It's official, prince absolutely died of fentanyl back in 2016. Fentanyl is a synthetic opioid 50 times more powerful than heroin and a confidential toxicology report obtained by the Associated Press Monday confirms fentanyl was definitely what killed him.
Multiple experts are saying that regardless of what Prince was prescribed, the level of fentanyl in his system was far too high. The concentration of fentanyl in Prince's blood was 67.8 micrograms per liter and fatalities have been documented in people with blood levels from three to 58 micrograms per liter. The report also cites a dangerous amount of fentanyl in Prince's stomach.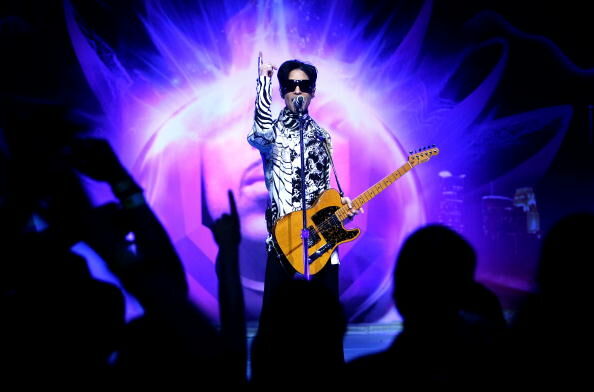 Royal Wedding Drama Escalates
The royal wedding between Prince Harry and Meghan Markle is quickly approaching and who made the invite list is the latest point of interest for many. Turns out Meghan's half sister, half brother, and his son (technically Meghan's nephew) are not expected to get invitations. Meghan's nephew and his mother appeared on Good Morning Britain to talk about how okay they are with not being invited....okay. Meghan's reclusive father, Thomas Markle Sr., is supposed to be in attendance, which originally wasn't thought to be happening. Earlier this year it was revealed Meghan's mother would be walking her down the aisle. Will this change? A source claims Meghan's father is elated to be by his daughter's side on her big day even if he must overcome demons to get there. More Maren Morris Wedding Details Emerge
The couple wed in a small ceremony at the Cordelle in the historic Rutledge Hill neighborhood of Nashville this past weekend. The couple was married by a friend, with Maren's father walking her down the aisle and both Maren and Ryan's mother lighting a unity candle during the ceremony. The wedding party consisted of Hurd's brother and sister, Maren's sister, and the couple new bulldog Pancake.
Big TV News!
The classic sitcom Roseanne is finally back tonight! Catch the reboot tonight on ABC at 8pm!
QUEER EYE SEASON 2 IS HAPPENING YASSSSSS HENNY
The Fab 5 is officially returning for season 2 on Netflix later this year! The revival of the 2003 Bravo reality show where 5 gay men make over a straight guy has gotten its own makeover and was a massive success earlier this year and will officially be back for season 2 soon! Also, if you haven't watched Queer Eye on Netflix yet you have a void in your life and don't even know....WATCH IT!!!!