#The411: Chris Evans Has Broken Up With His Girlfriend & Captain America
Chris Evans Has Broken Up With His Girlfriend & Captain America
Chris Evans is back on the market and without a shield. Evans has been on again, off again with longtime girlfriend Jenny Slate and after another go, the two have called it quits, again. Evans didn't offer up any details other than it happened recently. According to the New York Times, Evans will leave the Marvel franchise after planned reshoots for the fourth Avengers movie later this year. The publication did a profile of the actor which they claim he said, "You want to get off the train before they push you off."
RIP Steve Rogers.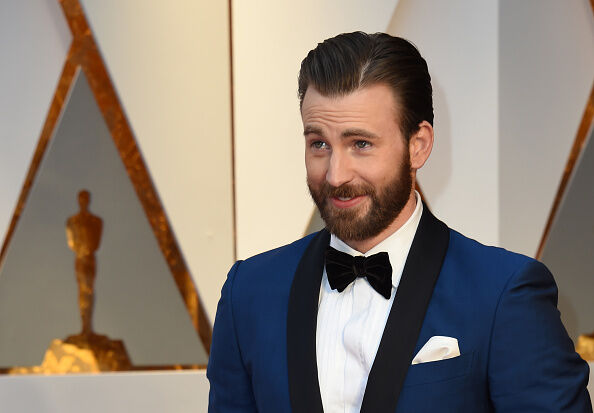 George Clooney Orchestrating Jennifer Aniston & Brad Pitt Hookups
I don't even care if this is technically true or not. Looks like George Clooney is pushing his friends and exes back together by orchestrating late night rendezvous between the ex couple who were married from 2000-2005. The story goes that George and Brad attended a pre-Oscar bash with in Beverly Hills. Afterwards, Jen had a car chauffeur them up to her house under the guise of a nightcap. However, the plan was for George to drop Brad off. Anyways, the insider reports the night was relaxed and low-key and full of laughs an d reminiscing. For the record, Clooney's rep is denying everything however Star magazine is standing by their source. Country Artists Headed For March Madness
Final Four weekend, March 30th to April 1st at Hemisfair in San Antonio, Texas is always full of some pretty major stars and this year the lineup includes OneRepublic, Panic! At the Disco, Luis Fonsi, Daya, Maroon 5 and Imagine Dragons.
We did just get word Kelsea Ballerini & Jason Aldean will be representing the country side of things as they both have just been added to the bill!
If you don't want to travel all the way to Texas, you can check out the performances on NCAA.com and the March Madness YouTube channel. The Royal Wedding Invitations Have Been Mailed
The Palace is reporting the official royal wedding invitations have been sent to 600 lucky guests for the St. George's Chapel ceremony and St, George's lunchtime reception plus additional 200 guests were invited to a private reception at Frogmore House. The invitation reads:
"His Royal Highness the Prince of Wales…requests the pleasure of the company of ______ at the marriage of his royal highness Prince Henry of Wales with Ms. Meghan Markle at St George's Chapel, Windsor Castle on Saturday, 19th May 2018 at 12 noon followed by a reception at Windsor Castle."
There are also attire guidelines because obviously there are. Men are to wear a morning coat or lounge suit, while the ladies must wear a day dress with a hat.