#The411: An All Female Country Fest Is Coming!
An All Female Country Fest Is Coming This Fall!
That's right! Organizers of the all female country fest called "Zenitheve" so far have announced stops in Seattle, Los Angeles, Chicago, Dallas, New York & Nashville with the headliners will be announced this May. According to the website, the mission is "to celebrate female artists by creating a stage to share their music and a platform to stand together against discrimination, making the business behind the music you love better." The best part is a portion of the proceeds will benefit a foundation set to support women and positive change in the industry. Check out more info here!
Donald Trump Jr.'s Wife Vanessa Confronted Mistress Aubrey O'Day
According to Us Weekly, after her husband's affair with Danity Kane singer Aubrey O'Day, Vanessa Trump called Aubrey with her kids present to confront her about the affair. For the record, I don't believe the kids part but anyways, the source is claiming Vanessa was insanely jealous partly because Don Jr. wanted to leave her for O'Day but the family convinced him to stay. The couple was married 6 more years and had 2 more children before Vanessa filed for divorce last week. Fred Savage Accused Of Harassment & Assault
Actor Fred Savage is the latest member of Hollywood to be accused of harassment and assault by former crew member Youngjoo Hwang. Hwang worked in the wardrobe department for the Fox show Grinder to which she claims Savage targeted her, verbally assaulted her in front of others and had a reputation for losing his cool with women on the crew. She detailed an altercation where she was brushing dandruff off the actor to which he became enraged and struck her 3 times on the arm. Hwang is suing Savage and 20th Century Fox for harassment, assault, battery, and discrimination. Fox released the same vanilla statement that literally everyone releases and Savage also released a statement saying he's in full support of the Me Too movement but will protect himself against those looking to tarnish his family's good name.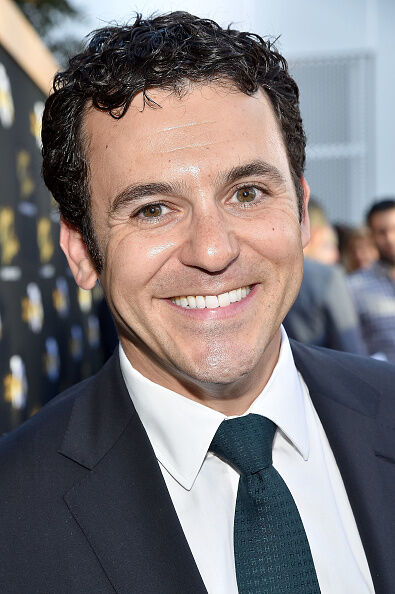 Meghan Markle Is Getting Her Own Wax Figure
Madame Tussauds New York announced Markle is getting her own wax figure in Times Square! markle's wax figure will proudly be displayed next to her soon to be husband Prince Harry plus one will be on display in London as well.