The 411: Michael Phelps Is A Dad x2
Michael Phelps Is A Dad x2
Olympic swimmer and local celeb Michael Phelps welcomed his second son Beckett Richard Phelps with wife Nicole on Tuesday. Phelps took to Instagram to announce the big news and confirms mom and baby are healthy and doing well and dad is thrilled!
Chris Rock Ruined His Marriage By Cheating With 3 Women
Yes, it's exactly what you think. Everyone was shocked & confused when it was announced Rock and his wife of 20 years Malaak Compton were separating and now we know why. Rock is admitting in his new Netflix stand up special "Chris Rock: Tamborine" that while on tour he cheated with 3 different women. By the way, Rock is apparently getting $40 million to do 2 Netflix stand up specials so lets be real she better get some of that!
Sarah Jessica Parker Responds To Kim Cattrall In Sex & The City Feud
We've been following this story for awhile and it's gone back and forth but now SJP is finally responding to the harsh words former Sex & The City co-star Kim Cattrall had for her. Cattrall's brother Chris was found dead in Canada recently and SJP offered her condolences to which Cattrall essentially said don't go there, don't exploit this situation to restore your good girl persona and we were never friends....OUCH.
People has reported that SJP has responded saying,
"I never responded to the conversation Kim had with Piers Morgan, where she said things that were really hurtful about me. We had this experience and it was amazing, and nothing will ever be like it. We had a connection with an audience, and we had a connection with the city and with this crew, and we got to tell these crazy stories with each other. So there was no fight; it was completely fabricated, because I actually never responded."And I won't, because she needed to say what she needed to say, and that is her privilege."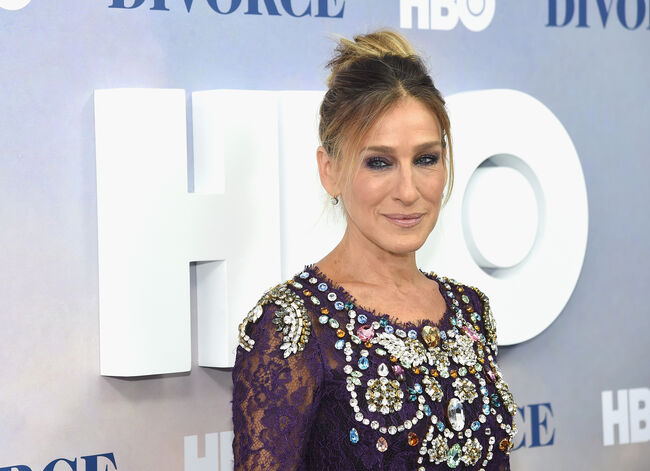 Spice Girls Reunion Update
Sources close to the group are now saying Mel B and other members officially signed on for a reunion tour last Friday with paperwork and everything. Despite Posh Spice telling Vogue there would be no reunion tour, apparently everything is signed and spelled out. The story goes there will be a limited amount of shows in both the US and Great Britain with lots and lots of merchandise.