The 411: Sam Hunt Is Throwing A Music Festival
Sam Hunt Throwing His Own Music Festival
In news no one saw coming, Sam Hunt announced he's created his own Nashville based music festival coming this April with a line up spanning all genres. BRB while I find tickets.
Kate Middleton Keeps The Kensington Palace Simple
With IKEA! She's just like us. While in Stockholm Kate revealed she has Ikea furniture in both Prince George & Princess Charlotte's room. While no word on what pieces Kate has picked out, Ikea's head of design Mark Engman, says he's proud that IKEA can suit everybody - "both royalty and ordinary people."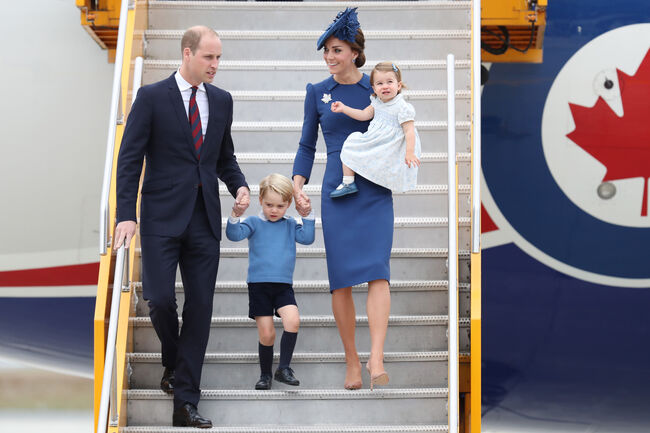 Carrie Bradshaw Is Mad At Samantha Jones
Arguably Sex and the City is one of the most successful and most loved sitcoms of our time. Everyone wants a third Sex and the City movie except Kim Cattrall, aka Samantha Jones. Cattrall has said multiple times she refuses to reprise her role for a third movie and even going as far to say the ladies were never friends. Well, Sarah Jessica Parker, aka Carrie Bradshaw was reportedly "heartbroken" about the comment finally addressing it Wednesday night on Watch What Happens Live, "I found it very upsetting because that's not the way I recall our experience. It's sad, but I always think that what ties us together was this singular experience. It was a professional experience, but it became personal because it was years and years of our lives, so I hope that eclipses anything that's been recently spoken." Logan Paul Continues To Apologize
A few weeks ago, YouTube super star Logan Paul posted a video online which included the body of a man who had recently committed suicide in Japan's famous suicide forest. He received an immense amount of criticism online with YouTube getting involved revoking and restricting aspects of his channel. He's been apologizing for weeks but now he's taking it to Good Morning America.