The 411 With Francesca: 1/23/18
Miranda Lambert Takes Aim At Ex Husband Blake Shelton
Miranda Lambert seems to randomly being taking shots at her ex husband Blake Shelton during the first night of her Livin' Like Hippies tour in South Carolina. During the song "Little Red Wagon," she went as far to change the lyrics from "I live in Oklahoma" to "I got the hell outta Oklahoma," (that's where Blake is from/lives btw) and the crowd went wild! Someone actually caught it on their phone because of course they did.
Neil Diamond Reveals Parkinson's Diagnosis Cancelling Remaining Tour Dates
Poor Neil :( He just cancelled the remaining tour dates for both New Zealand and Australia due to his Parkinson's diagnosis releasing a series of statements noting he made the decision with "great reluctance and disappointment." He apologized to fans, especially those who purchased tickets while many famous friends including Rod Stewart and Nancy Sinatra sent well wishes via Twitter.
The Oscars Are Coming!
Hooray! Depending on when you're reading this, the Oscar nominations are being announced this morning at both 8:22am EST and then again at 8:38am EST. The nominations are being split into two random groups and will be announced by Tiffany Hadish and Andy Serkis on a plethora of platforms, local TV, Oscars.com, and Oscars.org. Make sure to mark your calendars for the ceremony happening March 4th at 8pm with Jimmy Kimmel as your host!
It's a Game of Thrones Wedding!
Maisie Williams, aka Arya Stark, will be a bridesmaid in on screen sister Sophie Turner's wedding! Turner is engaged to singer Joe Jonas but don't get too excited just yet, the couple has no plans to start wedding prep until the final season of Game of Thrones is done.
Flip Or Flop Stars Officially Divorced
HGTV's power couple and stars of Flip or Flop are officially divorced. Tarek El Moussa filed for divorced from his wife & co-star Christina back in January 2017 citing irreconcilable differences totally shocking everyone. The awkward part is the now exes are still working together on their HGTV design show however seem to be on the same page when it comes to getting along for their two kids.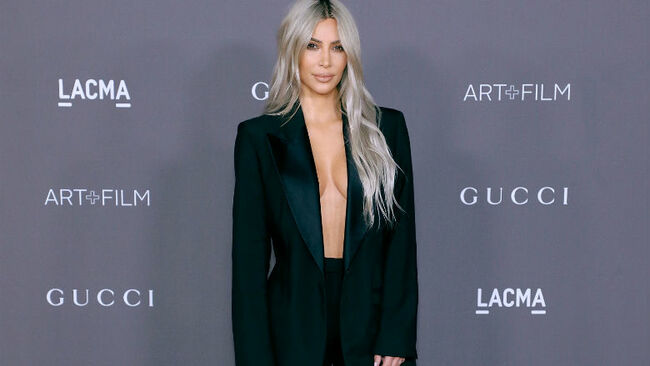 Kim Kardashian's Surrogate Revealed
27 year old La'Reina Haynes is her name. Mom of two from San Diego, she was paid $68,000 to carry the spawn of Kimye not without crazy strict rules from Mama Kim however. A slew of foods were off limits including various types of cheeses, deli meats, hot dogs, raw peanuts, unpasteurized dairy and juices, raw sprouts, and any unwashed fruits and vegetables. Kim also put restraints on Haynes beauty & wellness regimens and even after learning it was Kimye's baby and the crazy list of demands, Haynes and her husband didn't ask for more money!