2018 SAG Awards
The 24th annual SAG Awards took place last night with some big winners including Three Billboards Outside Ebbing Missouri taking home three awards, while This Is Us, Big Little Lies and Veep all snagged two. Allison Janney took home the actor for her supporting role as Tonya Harding's mom in the biopic, I, Tonya, while the actor for male lead in film went to Gary Oldman for his portrayal of Winston Churchill in Darkest Hour.
A big congratulations for Morgan Freeman who took home the Lifetime achievement award plus Kristen Bell, the very first host of the Sag Awards!
Take a look at the full list of winners here.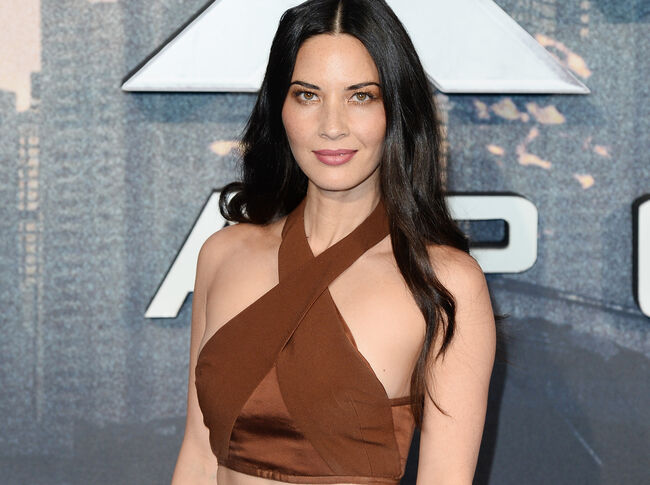 Olivia Munn Is NOT Dating Chris Pratt & Texted Anna Faris About It
So everyone's favorite celebrity couple, Chris Pratt and Anna Faris, filed for divorce last summer and killed all of our dreams. A new rumor surfaced last week however linking Olivia Munn to Chris Pratt with reports the two shared a romantic dinner in NYC and "weren't hiding their PDA." Evidently, this is totally false and Olivia Munn literally took things into her own hands texting Anna faris about it! Check out tehir exchange below!
Kimye Named Their Baby
Kimye named their new baby CHICAGO. Like the city, Chicago. I honestly have no words. We don't have a picture yet either.
Get Out of Jail Free Card For Former Dance Moms Host
Former Dance Moms host Abby Lee Miller was sentence to a year and a day after pleading guilty to a slew of fraud chargers but looks like her good behavior will free her 7 months early. Miller will only end up serving 5 months & head for a halfway house next month.
Carrie Underwood Shares Good "Wrist" News!
Carrie Underwood update us over the weekend sharing an X-ray of her wrist to let us know she is good to go! Carrie took a nasty fall last November that required surgery to her wrist and upwards of 40 stitches to her face. Check out her Instagram post below.
ED SHEERAN'S ENAGAGED!!
Hooray! Congratulations to Ed & his new fiancee Cheery Seaborn! They two have been dating for what seems like forever (since 2015) and he finally put a ring on it! Apparently the couple met in school & have actually known each other since they were 11 years old but reconnected a few years back, Ed invited her to Taylor Swift's famous 4th of July party & the rest is history! We don't know anything else but this will carry us for awhile!