The 411 With Francesca: 1/19/18
Do Not Come For The Kardashians
The Kardashians have been on fire lately and it just keeps going with Kim's latest clap back at her sister Khloe's ex husband Lamar Odom. Khloe & Lamar were married from 2009-2016 ultimately ending the union due to Lamar's drug problems and infidelity. In case you forgot, Khloe dropped everything and held off on their divorce during Lamar's recovery after an almost fatal overdose at a brothel in Nevada back in 2015.
Anyways, Lamar threw some subtle shade at his ex wife during an interview saying he knew his marriage was over once Khloe was on her 2nd or 3rd NBA player. Kim was NOT having it...peep her response below (side eye emoji) Do Not Come For The Kardashians...Especially In Court
GIRL. I can't tell you why Blac Chyna thought it was a good idea to sue the Kardashians but she did, and she lost. SHOCKER.
Blac Chyna sued Kim Kardashian, ex fiance Rob, & Mama Kris Jenner for allegedly interfering with her E! reality spin-off show "Rob & Chyna" because they apparently painted her as a bad mother. The judge admitted to never watching the show but pretty much said E! airs reality trash all the time and didn't think Chyna being a bad mom would've stopped them. LOL.
For now, the Kardashians have come out on top with the judge "tentatively dismissing" Chyna's claims but she can still sue everyone separately.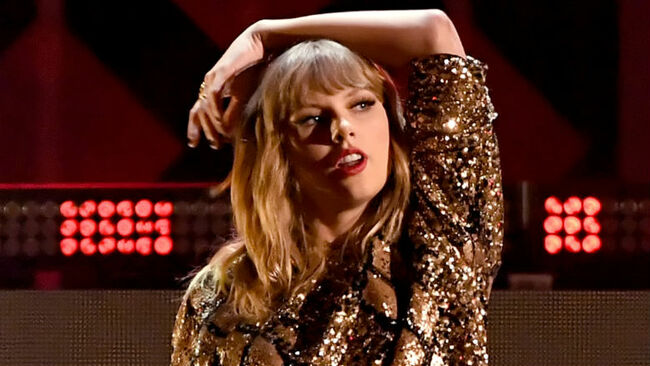 LEAVE TAYLOR ALONE
Dude, take a freaking hint. Frank Andrew Hoover is Taylor Swift's stalker & apparently threatened the whole Swift squad in a series of emails to Taylor's dad promising to "end all the Swifts on one day" while another referred to the Swifts as, "the evil family of devils."
I literally can-not.
Hoover had already been arrested last year for violating a restraining order Taylor had out against him and now the prosecutors are adding more charges.
Cardi B Headed For The Big Screen
HOW she got a movie deal I will literally never understand but she did, and that's about all we know. The Bronx rapper who starred on reality shows like VH1's Love & Hip Hop and BET's drama Being Mary Jane will start filming whatever this is in March.
Ru Paul's Drag Race All Stars Is Getting A Very Unlikely Judge
YASSSSS QUEEN. Are you ready for this? NANCY PELOSI, yes Congresswoman NANCY PELOSI, will appear as a guest judge on Ru Paul's Drag Race All Stars!! Obviously pairing Ru Paul's drag queen competition show with a former House speaker might be a little bit out of the box but Pelosi has been a long time supporter of the LGBT community & Pelosi's rep has said she wants to stand in solidarity with what she calls attacks on the community by the Trump administration. YAY OMG I CANT WAIT! The competition of all competitions premieres Thursday, January 25th on VH1!