The 411 With Francesca: 1/17/18
Kimye Welcomes Baby #3
They're officially a family of 5! Kanye West & wife Kim Kardashian West welcomed baby #3, a daughter, via surrogate yesterday. We sadly have no details whatsoever (come on paparazzi!!) other than Kim's statement she posted on her website announcing the exciting news!
Chrissy Teigen & Celebrity Friends Offer To Pay McKayla Maroney's Legal Fees
So yesterday I told you Simone Biles stood in solidarity with her Olympic teammates & opened about her abuse at the hands of now disgraced & imprisoned USA gymnastic team doctor Larry Nassar, whose sentencing is set for this week. The Attorney General is allowing upwards of 125 victim impact statements in court however due to the non-disclosure agreement & $1.25 million dollar settlement gymnast McKayla Maroney reached with team USA, it presents her with a $100,00 fine should she speak about the abuse publicly.
Chrissy Teigen, the greatest celebrity to ever grace us with her presence, decided that wasn't right & volunteered to cover the fine should McKayla testify. The Good Place creator Michael Schur then retweeted that offering to split the cost with Chrissy, leading Kristen Bell to then retweet that, offering to third it with them.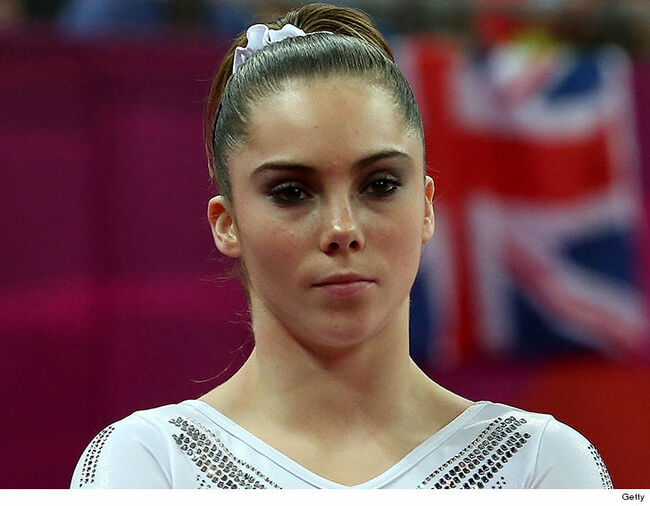 McKayla doesn't have social media but in a statement released to the E! network, she thanked them via her attorneys, "I'm not on social media right now, but I wish I was for this! I'm shocked by your generosity, and I just want you to know how much hope your words bring to all of us! I just can't get over the fact that someone I don't personally know is sticking up for me, let alone a strong women that I've looked up to for years! "Thank you Chrissy, you're so inspiring, and things are starting to change because of people like you! Just saying that was worth the decision to speak up regardless of a fine. You're heart pure gold. God bless. All my love, McKayla."
AND ARE YOU READY FOR THE WORST PART OF ALL THIS?!
Apparently the Olympic gymnastic committee waited until after Chrissy & Kristen offered to pay McKayla's fine before they came out saying they, "have not sought and will not seek any money from McKayla Maroney for her brave statements made in describing her victimization and abuse by Larry Nassar, nor for any victim impact statements she wants to make to Larry Nassar at this hearing or at any subsequent hearings related to his sentencing." (USA Today Sports)
TOTAL CRAP. But yaaaasssss girl power!
Ann Curry Finally Gets Her Day
THAT'S RIGHT! Ann Curry is back! She's literally everywhere.
So, here's why everyone cares so much; Curry was "promoted" (not promoted) to a "global anchor" by NBC back in 2015 however literally everyone believes Matt Lauer actually orchestrated her demise because he didn't like her, they didn't have enough chemistry etc. OH HOW THE TABLES HAVE TURNED. Now Curry is appearing on several news outlets opening up about everything, catch her this morning on CBS This Morning, The cover of People magazine hitting stands Friday plus her docu-series on PBS kicks off January 23rd.
YAAAAASSSS QWEEN The Grammy's Have Announced Their Hall of Fame Inductees
The Recording Academy announced a handful of nominees including several classics:
Whitney Houston: I Will Always Love You (cover)
Aerosmith: Dream On
David Bowie: Space Odyssey
Gladys Knight & The Pips: I Heard It Through The Grapevine
Albums include Nirvana's "Nevermind," Dr. Dre's "The Chronic," Queen's "A Night At The Opera" and Johnny Cash's classic "Johnny Cash At Folsom Prison."
Check out a full list of nominees here!
If this is at all interesting to you let me know what you think on Facebook, Twitter & Instagram! xoxo @francescaonairr