Maryland Raised Maggie Rose Ft. On Rolling Stone's Best Country Album List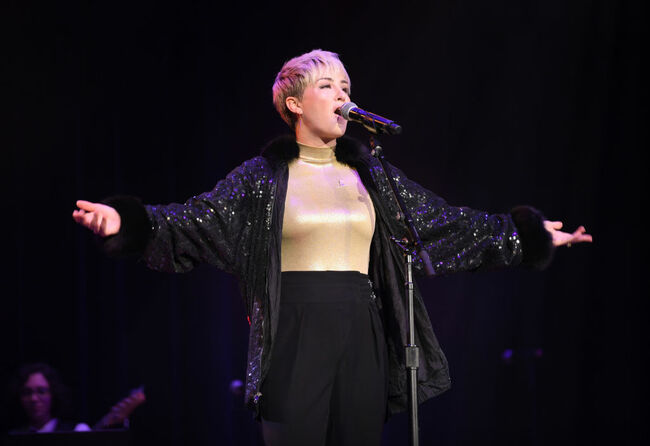 Country singer Maggie Rose hails from Potomac, MD made an impressive list at the end of last year.
Rolling Stone Magazine ranked her most recent album, Change the Whole Thing , as one of the top 40 Best Country and Americana albums of 2018 . They said:
Maggie Rose has always had the pipes, but she'd never quite had the freedom. In the hands of various labels, her previous projects, like 2013's Cut to Impress , felt like there was so much left in the stable of the D.C.-born Rose than was actually allowed to run. For Change the Whole Thing , Rose took to the studio with her touring band and Nashville collective Them Vibes to record the album live, tracking a couple of takes and picking the best one, flaws and all. But you'd be hard-pressed to find anything that doesn't sound perfectly intentional — Change the Whole Thing sees Rose flirting with R&B and soul, pushing those pipes to Kelly Clarkson proportions (with whom she'll tour in the new year) and embracing a rootsy, organic vibe. M.M.
Other artists featured on this list included Dierks Bentley, Brothers Osborne, Kenny Chesney and Kacey Musgraves.
Maggie Rose is returning to the area with a performance at the Baltimore Sound Stage on March 21 with Them Vibes presented by 93.1 WPOC and tickets are available here .
Top photo: Getty