The Brantley Gilbert Challenge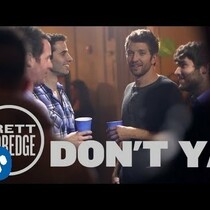 Posted April 4th, 2014 @ 9:26pm
Brantley Gilbert accepted the dare from his band that when his first single "Don't Ya" hit number one he'd sky dive.
The song hit Number one and Brett jumped.
Now Brett has done it again.
So what do you think? Will This song be popular enough that Brett risks becoming fish food?