Why Miranda keeps a knife on stage with her at ALL times....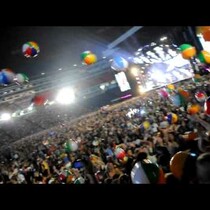 Posted April 25th, 2013 @ 6:50pm
Miranda Lambert doesn't like beach balls flying around on stage at her shows. So, she always keeps a knife on nearby on the drum kit to spike the ones that get tossed toward her! She says, "I performed a ballad once and one of them hit me in the face. It didn't feel very good, as you can imagine. It also broke the somber mood of the song and performance." Well, it's better than a pistol!