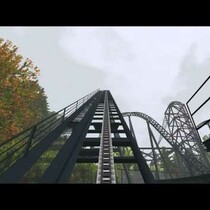 Posted May 14th, 2013 @ 9:11am
This might be worth the trip!
Check out this new roller coaster that opens May 23rd in the UK... It has more loops than ANY other coaster in the world... 14!
Its called The Smiler, and it has a 98 ft drop and reaches 52 mph!
Skip ahead to 2:50 to get the ride experience: